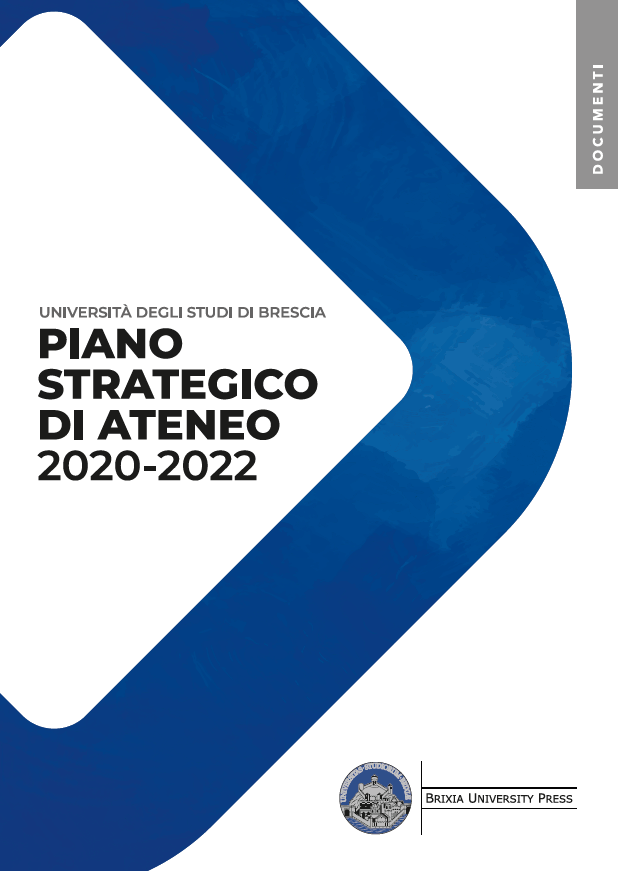 Teaching, research and local commitment are the three basic areas of commitment indicated in the new Strategic Plan, which defines the aims, strategies and initiatives which will guide the University of Brescia for 2020-2022, in line with the action that has marked the previous three years.

In teaching, the movement towards the expansion of courses and the updating of existing ones will continue with the aim of achieving the threshold of 20,000 students in the medium term.
In research, the improvement in productivity nationally and internationally, the development of its human capital and support for scientific training in the Ph.D. courses will continue with the awareness of the good placing obtained in the last Research Quality Assessment. 
In the area of local commitment, referring to the effects of teaching and research on the economy and society, the publishing work of Brixia University Press, with the publication of volumes and notebooks on the educational and teaching work of the university, falls within this category. There is also the renewal of the partnership agreement with the Local Health Authority of the Spedali Civili (civic hospitals) of Brescia, a reference point for healthcare and clinical teaching, the opening to regional medicine through co-operation with the Brescia Health Protection Agency (ATS) and the Order of Doctors and Dentists of the province of Brescia, and the strengthening of technological transfer and promotion of research results. Sustainability, inclusion, development co-operation, accessibility, quality and participation are the values that will orientate the university's decisions, also for the three years 2020-2022.