TELEPHONE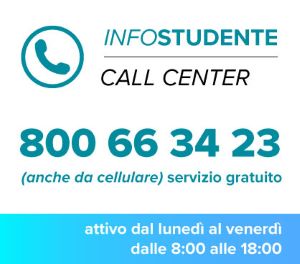 For administrative requests, you may call the toll-free number from both landline and mobile and you will receive general information about all University services.
Available service from Monday to Friday, from 8:00 to18:00 ( operators will answer from Italy).
ticket
It is possible to open tickets to receive customized information.
open a ticket
STUDENT SECRETARIAT HELPDESKS