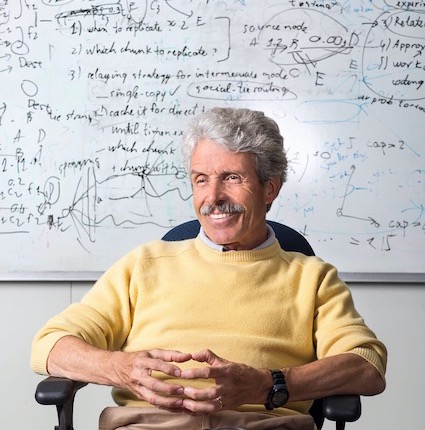 Marco Cominelli, PhD student at DRII, together with Francesco Gringoli and Renato Lo Cigno, were awarded the Mario Gerla Best Paper Award at IEEE MedComNet on June 17, 2021. 
The  Mario Gerla Best Paper Award was established in 2020 by the Gerla Family and the Conference Steering Committee after Mario passed prematurely away to honor and remember him. 
Mario Gerla was one or the most prominent Computer Science researchers and among the top cited and influencing in his field. He was one of the pioneers of the Internet evolution and contributed to establish novel research fields from ad-hoc networks to delay-tolerant systems and a precursor of autonomous and vehicular networks. The Mario Gerla BPA was established to honor and reward cutting edge research continuing the tradition of creative thinking that pervaded the entire life of Mario.
Link to the Conference: https://www.medcomnet.org/
Link to Mario Gerla on Wikipedia: https://it.wikipedia.org/wiki/Mario_Gerla 
Link to UCLA page in memoriam: https://samueli.ucla.edu/in-memoriam-computer-science-professor-and-former-department-chair-mario-gerla-ms-70-phd-73/#