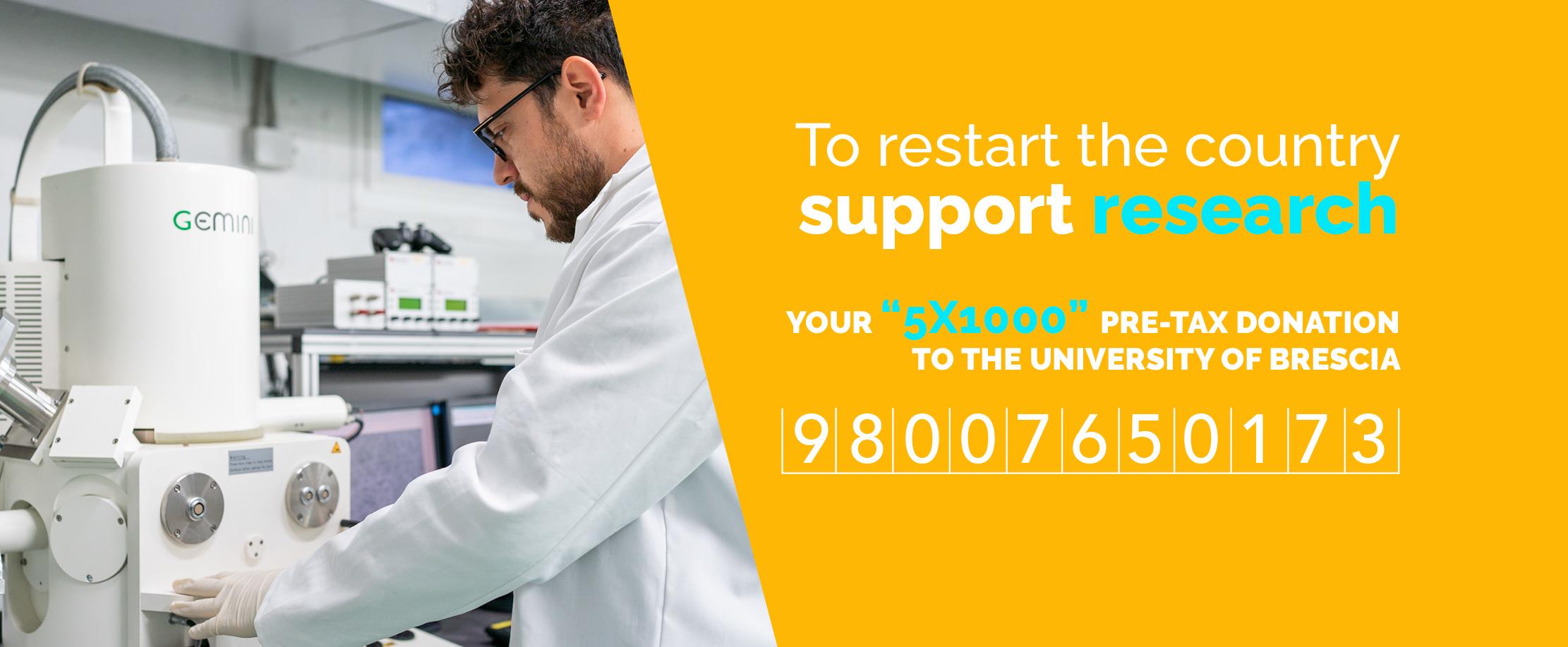 Dear students,
Dear colleagues,
Dear technical-administrative staff,

 
As tax season approaches, we remind you of the possibility to support the scientific research of the University of Brescia by devolving your 5x1000 pre-tax donation.
Your precious contribution will help us deliver our scientific growth agenda, improve our laboratories and innovate our teaching practices, thus contributing to the cultural growth of our territory.
We took this difficult year to plan our future, and we have many projects in store for our University: a new laboratory for the application of technological innovations in the biomedical field; a new medical simulation laboratory; a new mechanical workshop; two new laboratories for agriculture and applied chemistry.
Devolving five per thousand of your income is a meaningful gesture, which will make it possible for us to allocate resources towards training our young researchers.
"To restart the country, support research": by devolving your 5x1000 pre-tax donation to the University of Brescia, we reward and give merit to the researchers working in our new laboratories.
To make your contribution to the University of Brescia, you will need to fill and sign the "University scientific research funding" box in your tax return documents.
Thank you in advance for your attention and sensitivity in receiving my invitation, and I invite you to please forward this note to anyone who might not have received it.
The Rector

Prof. Maurizio Tira