Call for proposal:
Horizon 2020-ERC- 2019-StG
Type of funding:
International
Department:
Department of Law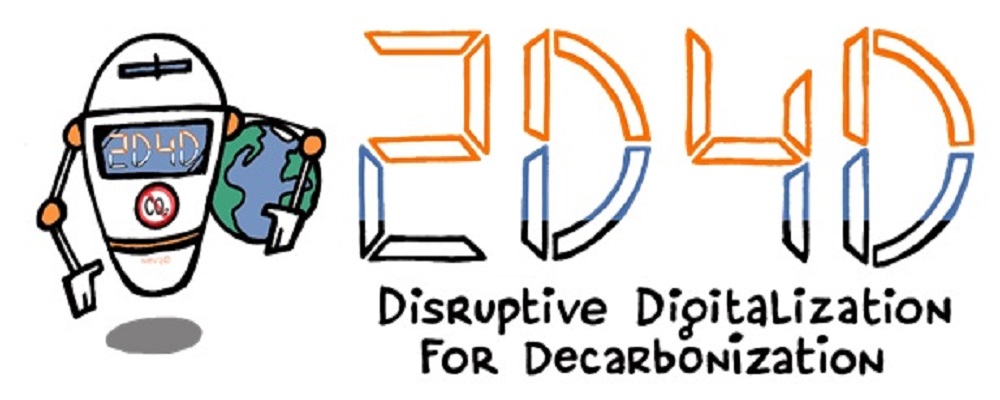 Abstract
By 2040, all major sectors of the European economy will be deeply digitalized. By then, the EU aims at reducing greenhouse gas emissions by 60% with respect to 1990 levels. Digitalization will affect decarbonization efforts because of its impacts on energy demand, employment, competitiveness, trade patterns and its distributional, behavioural and ethical implications. Yet, the policy debates around these two transformations are largely disjoint.
The aim of the 2D4D project is ensure that the digital revolution acts as an enabler – and not as a barrier – for decarbonization. The project quantifies the decarbonization implications of three disruptive digitalization technologies in hard-to-decarbonize sectors: (1) Additive Manufacturing in industry, (2) Mobility-as-a-Service in transportation, and (3) Artificial Intelligence in buildings.
The first objective of 2D4D is to generate a one-of-a-kind data collection to investigate the technical and socio-economic dynamics of these technologies, and how they may affect decarbonization narratives and scenarios. This will be achieved through several data collection methods, including desk research, surveys and expert elicitations.
The second objective of 2D4D is to include digitalization dynamics in decarbonization narratives and pathways. On the one hand, this entails enhancing decarbonization narratives (specifically, the Shared Socio-economic Pathways) to describe digitalization dynamics. On the other hand, it requires improving the representation of sector-specific digitalization dynamics in Integrated Assessment Models, one of the main tools available to generate decarbonization pathways.
The third objective of 2D4D is to identify no-regret, robust policy portfolios. These will be designed to ensure that digitalization unfolds in an inclusive, climate-beneficial way, and that decarbonization policies capitalize on digital technologies to support the energy transition.
Participants
UNIVERSITA' DEGLI STUDI DI BRESCIA (Coordinator), Italy
FONDAZIONE CENTRO EURO-MEDITERRANEO SUI CAMBIAMENTI CLIMATICI, Italy
Total project costs/EU contribution: € 1.498.375,00
UE contribution for UiBS: € 717.005,00