Work or study experience abroad is an opportunity for cultural, personal and professional growth. There are various opportunities for a stay abroad - internships in companies or universities, mobility to prepare the work of the thesis, work experience in EU or non-EU countries, and periods of study and taking part in special programmes. In addition, an international experience enriches the Curriculum Vitae; study, work or voluntary work are all an added value that selectors value very positively. You'll find a series of suggestions, indications, opportunities and events on international mobility on these pages.
The procedure for the activation curricular and extracurricular internships abroad is the same as that for internships activated at entities and companies with registered and executive offices in Italy.
The host entity can register and access the English version of the Almalaurea portal (see link below). The documents (agreement, educational project, questionnaires and registers) will be generated in English.
Contact the university internships service for further information.
If you want to go on an internship abroad, take the following into account:
plan the activation of the internship and the start of work with adequate advance time;

check whether a visa is needed with the host entity;

assess the economic aspect. The experiences offered may not be paid by the host entity as the relevant legislation changes from country to country.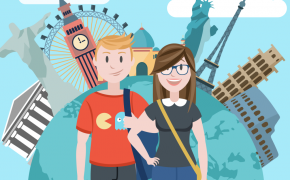 Contacts
U.O.C. Tirocini e Placement
Viale Europa, 39 25123 Brescia
Ricevimento in ufficio su appuntamento.
Ricevimento telefonico: Lunedì – Mercoledì -Venerdì dalle ore 10.00 alle 13.00.
Mail: [email protected]