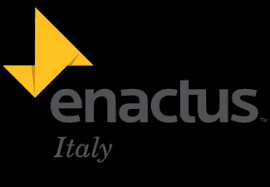 On Wednesday 17 November at 5:30 pm Enactus program will be presented to the students of University of Brescia. Enactus allows young people to develop the knowledge and attitudes they need to succeed, thus building on the experience of youth social action, enterprise, and entrepreneurship.  
To join the presentation, you can register here: https://forms.gle/u2DBsjXE9hZ6dWfGA
The presentation will be held at Aula Magna of Engineering Faculty (via Branze 38) and will also be visible in live streaming. More details will be sent once registered.
It will be an opportunity to meet the representatives of Enactus Italia:
Marta Bertolai, Country Leader at Enactus Italia

Francesca Chiesa, Program Manager at Enactus Italia
exceptionally accompanied by the representatives of some of the business partners of the initiative:
Daniele di Cristina, President at Enactus Italia and VP & General Manager, EMEA and APAC, at Carlisle Brake & Friction

Stefano Andreoli, Vice President Global Sales & Marketing at Carlisle Brake & Friction

Ludovico Giordani, Sales Manager at SNAR Laminati Srl
Enactus is an international organization that involves student, academic and business leaders with the aim of creating a sustainable future for us all. To achieve this goal, students are encouraged to create an Enactus team and carry on innovative and entrepreneurial projects in a sustainable way.
Enactus is active in 35 countries and involves more than 1,700 universities with more than 70,000 students annually.
Each Enactus team participates to the National Competition, in June, where the best projects could be selected to win different awards as the participation to the Enactus World Cup, which brings together students from all over the world.
The University of Brescia is one of the 18 universities participating in Italy, the contact person for the project is Michela Borghetti (michela.borghetti@unibs.it).
Visit our website: http://enactusitaly.org/