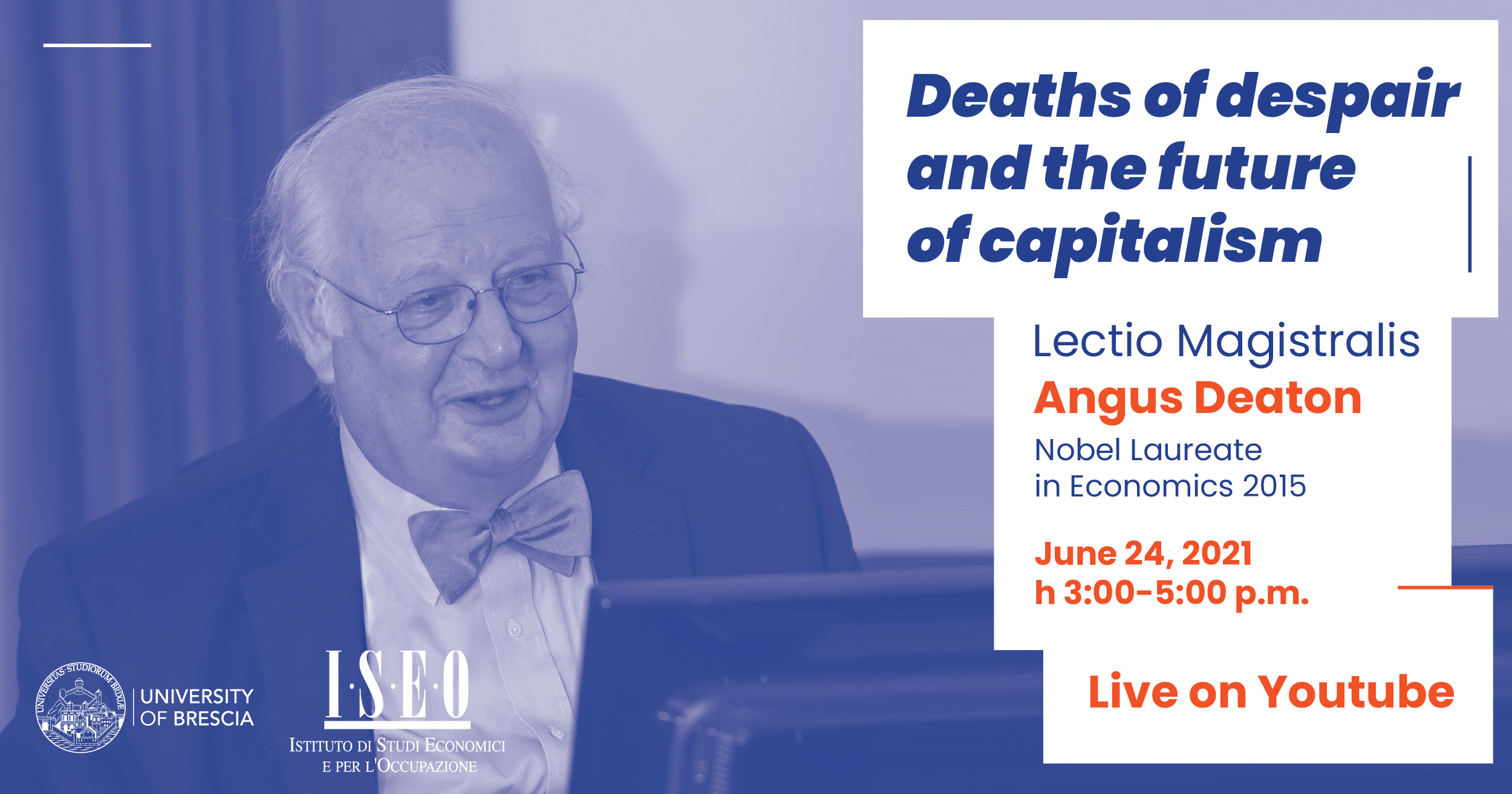 Giovedì 24 giugno alle 15.00 si terrà online la Lectio Magistralis del professor Angus Deaton, premio Nobel per l'Economia 2015.
Il titolo della lezione, "Deaths of Despair and the Future of capitalism", è tratto dall'ultimo libro pubblicato da Angus Deaton insieme alla professoressa Anne Case.  
L'iniziativa è organizzata dall'Istituto I.S.E.O. d'intesa con l'Università degli Studi di Brescia, Dipartimento di Economia e Management.
La lezione, aperta a tutto il pubblico interessato, sarà trasmessa live in inglese su Youtube a questo link 
Tutte le informazioni sul sito dell'Istituto I.S.E.O e nella locandina.