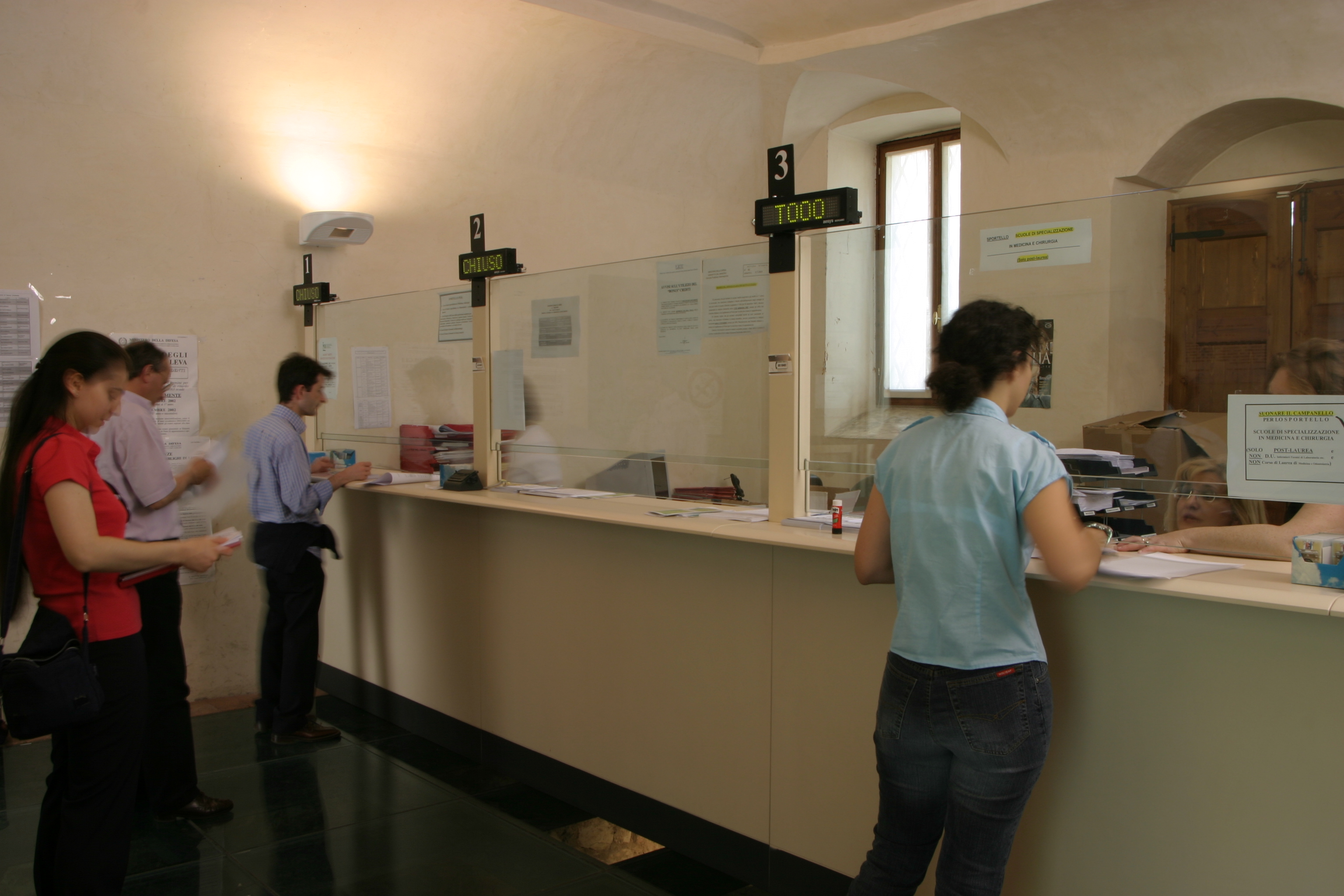 Student's desk offers the following services
ENROLLMENT AND WITHDRAWAL
Admission (calls; registration for the entry tests);
Enrollment (registration in the 1st year: methods and deadlines);
Enrollment renewal (methods; deadlines; enrollment under condition of graduation);
Registration for single courses
Withdrawal from studies, break in studies and resume of studies.
TAXES
Fees and university contibution related to first cycle and second cycle degrees (Laurea and Laurea magistrale): deadlines; ways of payment; exemptions; reductions; reimbursements.
Teacher's card
CERTIFICATIONS AND FORMS
Issuance of the original final diploma or duplicate
Self-certifications
Certificates
Forms
Support for students' card issuance
Face-to-face desk
The public counter of "Enrollments, certifications and taxes" office, in compliance with the rules laid down by the COVID-19 security protocol, is open at the following times:
Monday, Tuesday, Wednesday from 10.00 to 12.00
Thursday from 2.00 pm to 4.00 pm
From January 21, access to the counter is possible by appointment only, to be booked by selecting the desired day and time from those available on the calendar and entering your data and the reason for the request.  
Access will be allowed to only one person, without companions, equipped with a basic green pass if a university student or a reinforced green pass if external, upon delivery of self -certification of health status, and with FFP2 type respiratory protection device.      
Online desk
The online desk is open every Friday morning starting from January 21st. To book an appointment, simply access the calendar and choose the desired date and time from those proposed, entering your data and the reason for the request.
Contacts
U.O.C.C. Segreteria Studenti
Via San Faustino, 74/B - 25122 Brescia
[email protected]
[email protected]
800 663423 - Numero verde gratuito
attivo dalle 8-18 - dal lunedì al venerdì