DEGREE EXAMS ATTENDED SAFELY AND IN PERSON
Exam sessions at our University for degrees, Second Cycle and Single Cycle degrees are all held in person in accordance with the University Protocol for preventing and containing the Covid-19 pandemic.
Each candidate at the degree examination may be accompanied by a maximum of 5 accompanying persons, unless further restrictions are imposed due to the size of the classroom.  The degree exam session is recorded, and made available via streaming.
We recommend you carefully read the safety protocol for degree exams conducted in person at the page: COVID-19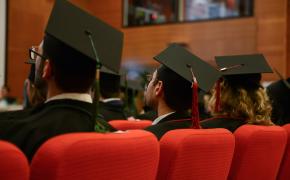 Divisione Fotografi per area e ritiro cartellino